It was a nostalgic return to selling Aberdeen-Angus bulls for Mike at the weekend as the Foxhill team took two Aberdeen-Angus bulls to the Society sale in Stirling.
Having grown up with Angus cattle alongside his grandfather Harry Cook, Mike previously took the Perth championship in 1985 alongside Harry with Explosive of Staplegrove, his last time selling Angus cattle before the herd was sold.
We returned to the breed in October 2015 with the purchase of two Weeton females, one of which was the 2013-born Weeton Diamond Mist N383, purchased for 7000gns. This female was subsequently flushed to Greenhouse Blacksmith L500 and produced the two bulls we had forward in Sitlring.
Leading the way for us at 9000gns, the second highest price for the breed on the day, was Foxhill Dominator V185 who found a new home with AJ and W M Norrie, Turriff, for the Wrae herd. Meanwhile at 6400gns, Liam Muir, Orkney, purchased Foxhill Foxhill Dictator V186. We'd like to wish both buyers the very best with the bulls.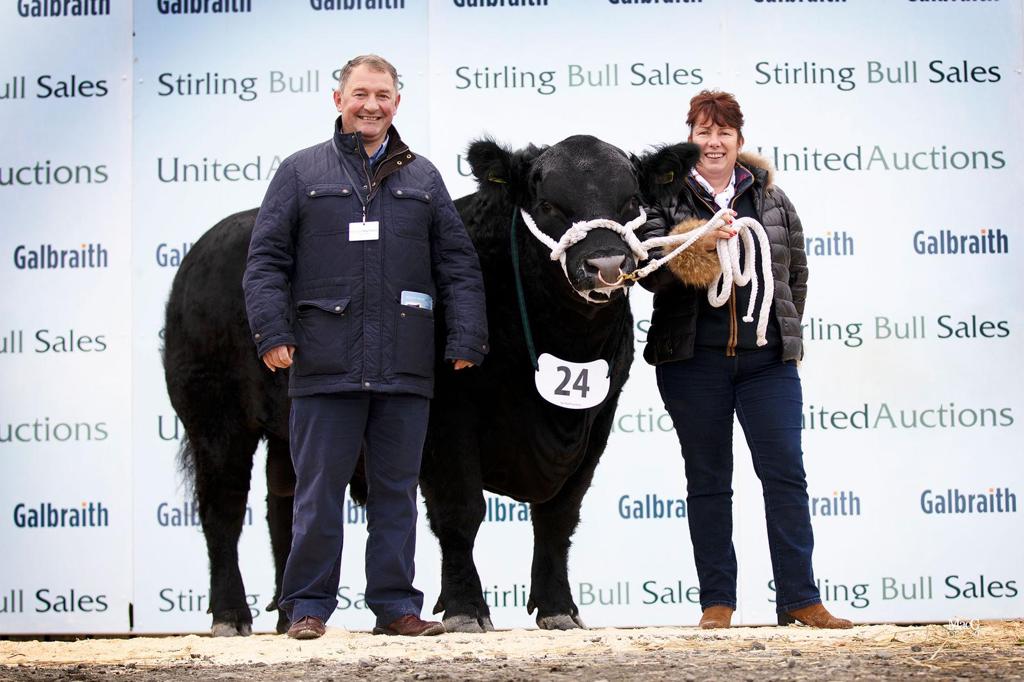 Also at the sale we purchased another female for the herd, Eastifeld Patricia P672, a 2014-born Rawburn Edge J983 daughter carrying Rawburn Rochester E424 breeding on the dam side. She was purchased for 2600gns and is in calf to Wedderlie Osman TT594.