Conformation, power and style will all be present within the Foxhill Charollais pens at the Worcester Premier Sale on Saturday 26th June 2021.
We are offering some exciting opportunities in our tup lamb pen, notably lot 85, Foxhill Charollais Wheeler Dealer. This one is full brother to last year's Premier Sale leader, the 16,000gns Foxhill Charollais Va Va Voom, sold to Logie Durno. He will be offered along with his maternal half-brother, Lot 87 Foxhill Charollais Wuhan.
This pen will also include the first sons to be sold from Foxhill by Thackwood U Corker, purchased for 4600gns at last year's Premier Sale. Lot 83, Foxhill Charollais Wingman and lot 86 Foxhill Charollais Walkabout are real head turners, both carrying outstanding second thigh and both out of fantastic homebred ewes with lot 86's dam already producing sons to 2500gns, sold to Oakchurch.
A son of the noted Rockvilla Ferrari also comes forward in the form of lot 84, Foxhill Charollais William. This one combines the Ferrari breeding out of another strong daughter of Logie Durno Olympian.
In our shearling ram pen Loanhead Triathlon, who was purchased privately from the Ingram family as a lamb, has certainly left his stamp. First up is lot 17, Foxhill Charollais Viagra, a full brother to the 16,000gns Va Va Voom. Meanwhile, the two full brothers in the pen, lot 18 and 19, are out of Logie Durno Olympian daughters. All three tups carry hard muscling, impressive fleshing and the great length of their sire, as well as heaps of breed character.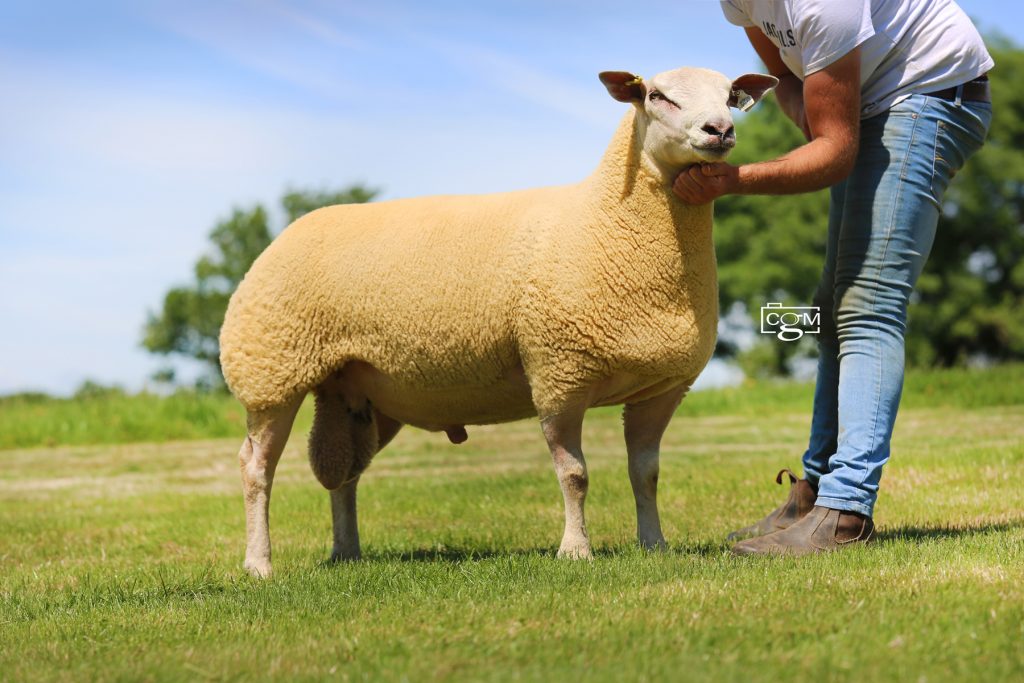 Completing our line up on the day are the first two females to ever be offered at the Premier Sale from Foxhill. They are both by Loanhead Triathlon and grace the ring as lot 5, Foxhill Charollais Venom, a correct shearling ewe whose dam is the best breeding female in the flock and is out of the mother of Va Va Voom. With impressive fleshing and a great skin, she really is an eye catcher.
Next up is lot 6, Foxhill Charollais Vita, another strong gimmer by Triathalon. This one goes back to Loosebeare Lord who has left some fantastic breeding females. Vita's full brother sold for 2100gns at the 2020 Premier Sale.
We welcome enquiries in the run up to the sale and look forward to seeing you on the 26th.