Friday saw the Foxhill team forward eight yearling heifers by the 140,000gns Trueman Jagger in Carlisle out of some of the herd's exceptional dam lines. These heifers topped at 9000gns and averaged £7022.81 with a complete clearance.
Leading our entry at 9000gns was Foxhillfarm Natalie, a May-born heifer out of Foxhillfarm Isla, herself a daughter of Alice and full sister to Gracie. Isla began her show career in May 2013 winning her class at the Cornwall Calf Show and in 2014 was part of the interbreed champion team at the Royal Highland. We have retained a full sister to these heifers, Foxhillfarm Naomi, who stood reserve junior champion at the Stars of the Future Calf Show last year.
Natalie has a beef value of +41, as well as a double copy of the Q204X gene and along with her tremendous carcass attributes, she is incredibly feminine. Taking her home, along with five other heifers was Teus Dekker for his Dutch Limousin Company Cowporation BV of Alblasserdam in Holland.
Next best for us at 8000gns was Foxhillfarm Nancy out of the 35,000gns Bankdale Elizabeth, who herself has grossed more than 250,000gns worth of progeny sales to date. Elizabeth is a Wilodge Vantastic daughter out of Alice and has already proved her worth producing headliners such as the 38,000gns Irishlad, the 11,000gns Incredibull, the 9000gns Magregor and the Royal Cornwall interbreed champion Limited Edition. Buying this one was Messrs M and J C Gould, who bought two heifers for us previously at the Red Ladies Sale.
Also at 8000gns was Foxhillfarm Nicola. Born at the end of May and with a beef value of +43, she carries a copy of the F94L gene and the Q204X gene. She is yet another correct example of the Isla/Jagger mating. She was another selling to the Corporation team. Teus Decker also took home Foxhillfarm Nellie at 7000gns, Foxhillfarm Nannymcphee at 5500gns and Foxhillfarm Noleen and Foxhillfarm Narnia, both of which sold for 4500gns.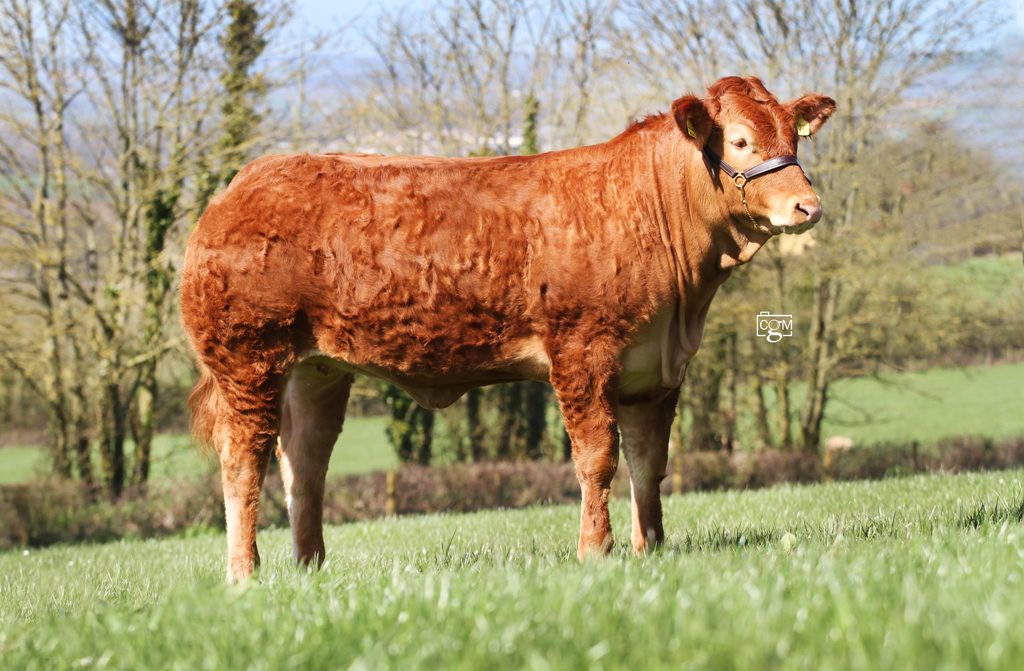 We were also delighted to sell Foxhillfarm Nextmillion at 7000gns to Gordon Wilson and his daughter Helen. This one is out of Bankdale Alice who we purchased for 15,000gns at the Bankdale dispersal sale. Alice is responsible for breeding numerous headline males and females and to date has grossed more than 500,000gns in progeny sales. Nextmillion carries a copy of the F94L and Q204X genes as well as a beef value of +44.
We'd like to wish the team at Cowporation, the Gould family and the Wilson family the very best with their new purchases and we look forward to following their progress in the future.